How To Take Brand Product Images For Shopify
Consistency in your product images is an integral and essential part of your brand image. Presentation of your product is key to whether a customer purchases from your store or not. We're going to provide you with advice on how to achieve consistency in your product images!
Why consistency is essential to customer loyalty
Consistency means ensuring that the products that you place on your website are the same size and angle. The lighting and colours should also be the same throughout. This makes the shopping experience significantly more satisfactory for the consumer; they can then compare the different products in a logical way and will be more likely to end up purchasing a product from your website.
Consistency will define your brand; how you represent yourself on your website will be the impression that your consumers get from your overall business. In a sense, your product photos are the most important communication you will have with the customer since it is the first thing they see and the closest they can get to the product without physically touching it.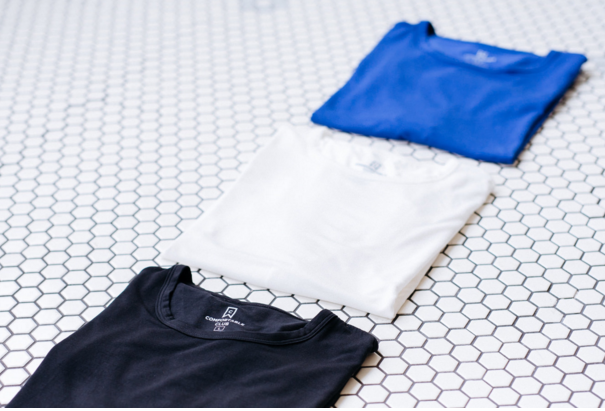 Miguel Madrid is the creator of the company called ComfortableClub, a luxury undergarment brand. In one of his blog post he shares how consistent branding and investing in better photography helped him to clear $500k in 8 months for his business, as a one man operation.
Branding helped Miguel to solidify his brand, and paired together with a flexible fulfillment network, he was able to delegate most of the shipping and processing work to third parties.
Shooting consistent brand images
There are methods you can follow while you are shooting the photo of your product to ensure that the images come out consistently. The most important factors to note are the type of lens you use, angle of the camera, lighting and the background of where the shooting is taking place. Feel free to take influence from other ecommerce shops in your competing niche to see what your can do in your own photoshoot. We have written a guide to beautiful DIY Photography that should provide more details on having a better photoshoot setup and taking store defining   trendsetter images.
After you've taken the photos, you will always want to set a standard for processing. This includes saturation and sharpening. You should keep them the same for each photo. You should also ensure that the size and quality of the images you produce are kept the same for when you upload them to your website.
The type of shots you take is also an important factor. A lot of websites favour on-white shots. These can come in two different types. The first is where the product is left to sit out on a white background. It will contain the shadow and perhaps also the reflection but this is dependent on the area of the surface you are working with. The second option is a complete cutout; this is where the whole product is cut out from the background and placed onto an entirely new white surface.
It is advised to use the highest quality possible as this will make the images look attractive to potential customers. Since you will be taking these images over a lengthy period of a time; it is advised to stick with the same photographer and studio if feasible.
Text Font Typography, Color Scheme, and Copywriting
Images are crucial, but your text style and descriptions can also play an important role in consistency. You must make sure to make the best-matched fonts, text size, and colors. You should pick a few fonts that resonate with your audience and what you are selling. This may require some experimenting with color, font, and size combinations to get the branding that best complements your imagery.
It is advised to stick to one to two fonts throughout your entire website but size can be changed when appropriate as long as it is done consistently. You should also think carefully about how the descriptions and titles of your products fit in with the images of the products you decide to use.
In conclusion, brand consistency is a vital aspect for your product sales,  so uniform website and photography style should not be neglected. The best images of your product can speak a thousand words, and attract more buyers to your store!